< Back
Outdoor Entertaining
With longer days and warm summer evenings upon us, it's the perfect time to gather with family and friends. And what better way to create a welcoming atmosphere than by installing an outdoor fireplace?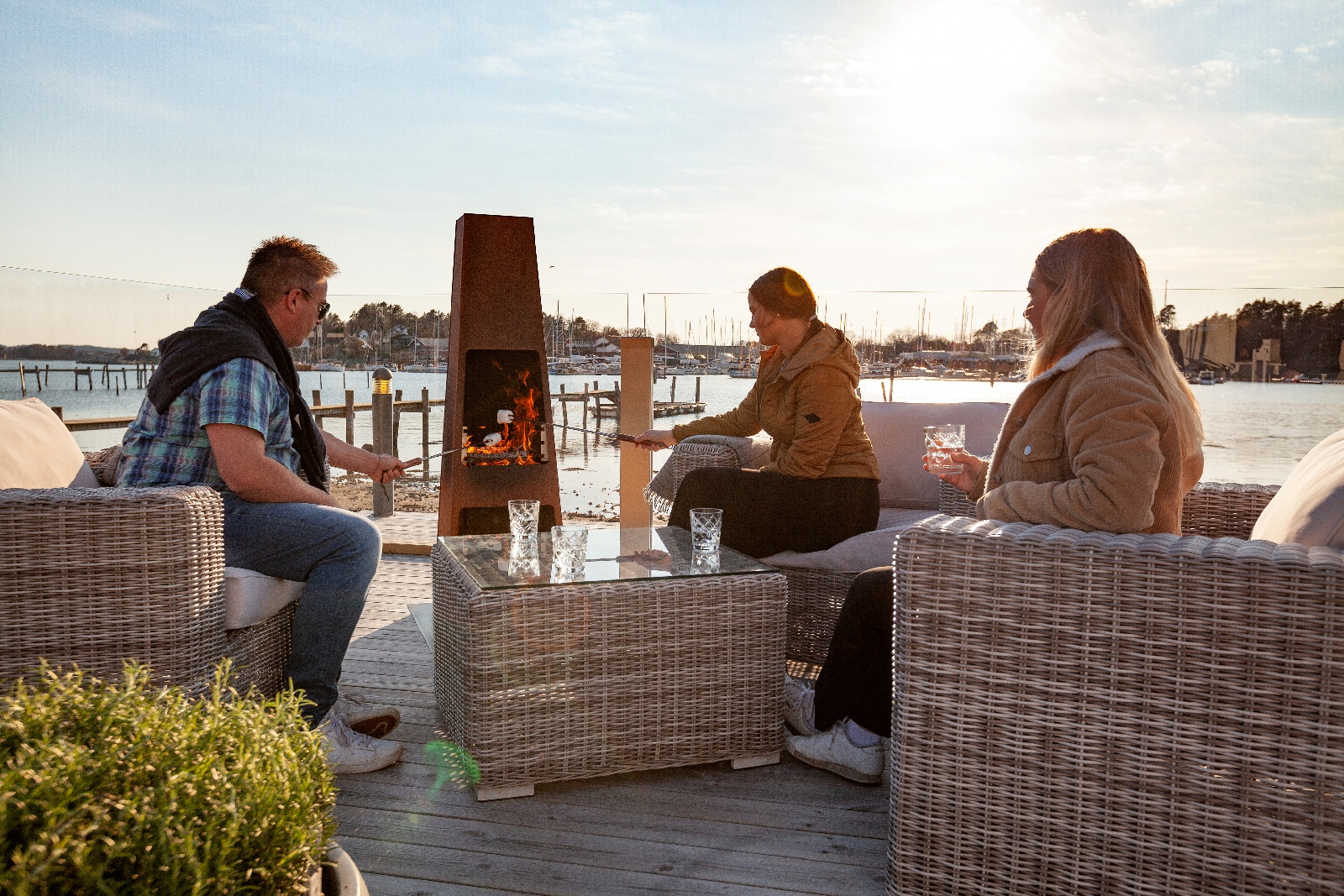 Below are just three of the units available from My Fireplace: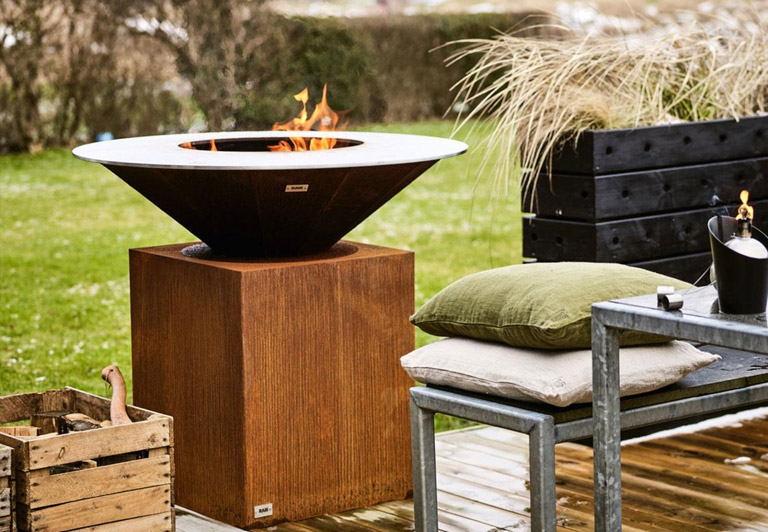 To add a special touch to your intimate backyard, consider the Rais Circle. Not interested in preparing a meal inside? You can grill, fry, and roast with this bonfire stove. Looking to prepare food over an open fire for yourself or a group? Check it out! Bonus: The Rais Circle weathers and gains a beautiful patina with age.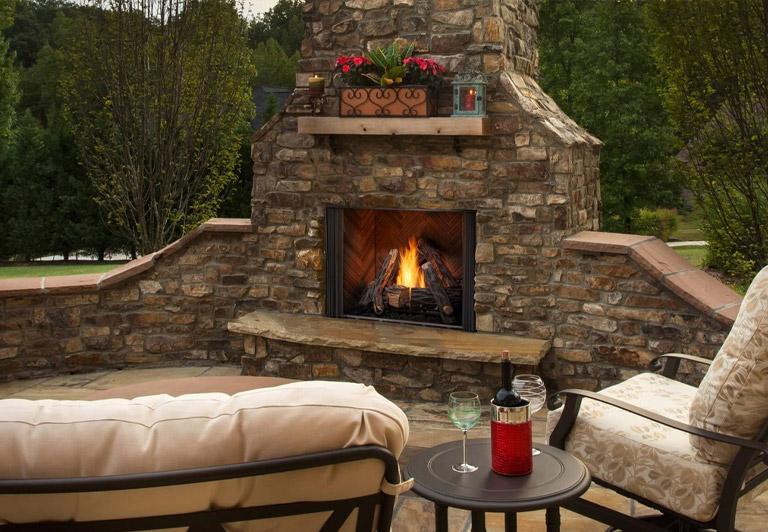 Have a little more room and love the rustic look of an outdoor fireplace? Create a stunning visual for those long summer nights. The Courtyard by Heat & Glo is a transitional outdoor gas fireplace that is perfect for entertaining. Whether gathering together a large group of friends, spending quality time with your family, or looking for a beautiful getaway where you can wind down at the end of a long day, this may be the perfect fireplace for you.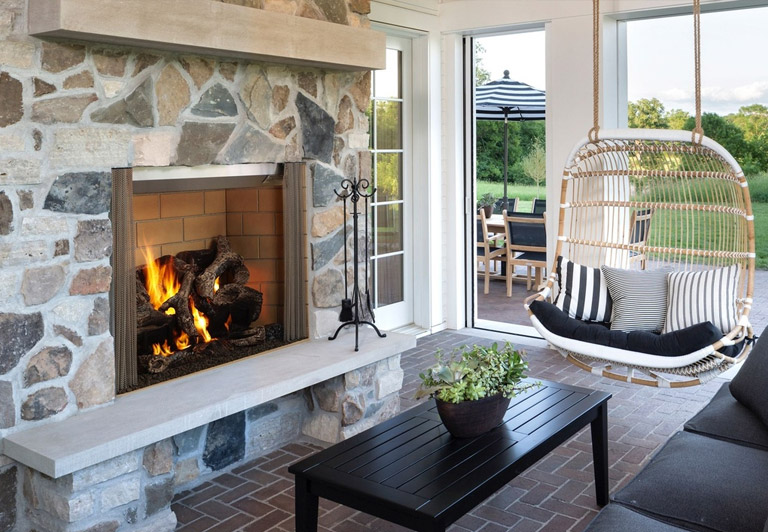 The Castlewood is considered the most impressive outdoor fireplace from Heat & Glo. This elegant, wood-burning fireplace provides the perfect blend of a traditional and contemporary aesthetic. Make a statement in your backyard retreat. Entertain your boss, prospective clients, and other important people—such as friends and family members—in an outdoor oasis featuring the Heat & Glo Castlewood.

No matter the size of your yard or your reason for creating a beautiful environment, My Fireplace has an fireplace option that will suit your purposes.

Contact Coad My Fireplace to determine which outdoor fireplace is best for your home.

London – 4026 Meadowbrook Dr.
519-652-2774
St. Thomas – 43993 Talbot Line

519-633-4256